On April 13, 2023, the VCTL team hosted the Spectrum of Modern Pedagogy Symposium for Gallaudet University students, faculty, staff, and the public in the I. King Jordan Student Academic Center, with over 200 people in attendance. At the event, the Office of the Chief Bilingual Officer presented a model for improving teaching effectiveness, student learning outcomes, and the overall quality of teaching and learning for Deaf** students and other students who learn best visually across the curriculum. Core teams showcased innovative digital visual strategies to advance American Sign Language (ASL) and English bilingualism, prioritizing culturally responsive and trauma-informed teaching. This showcase served as the culmination of the three-year VCTL project funded in 2020 by the Andrew W. Mellon Foundation, laying the groundwork to make digital approaches a permanent part of Gallaudet's educational strategies.
Learn more about The Spectrum of Modern Pedagogy Symposium here
Gallery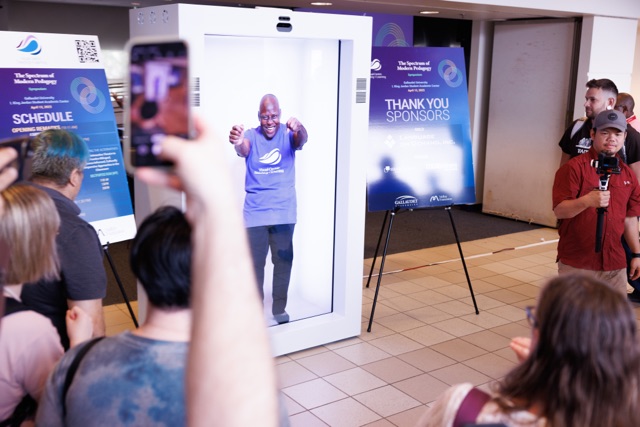 **VCTL is using the term deaf in an all-inclusive manner, to include people who may identify as D/deaf, DeafBlind, DeafDisabled, hard-of-hearing, late-deafened, and hearing impaired.